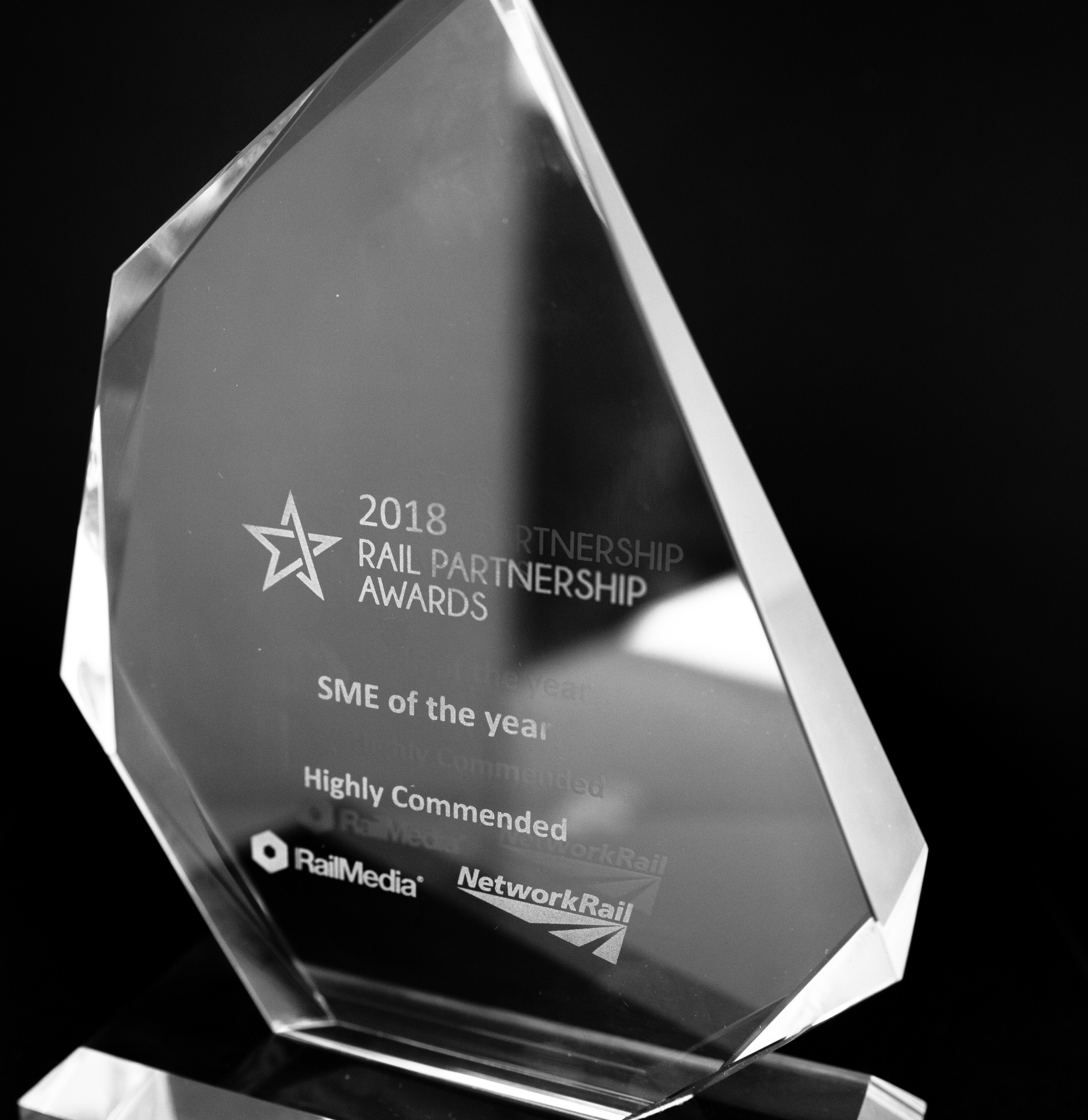 Wow, what a year for Award Winning Train2Protect, 3 nominations, 3 finalists and one award! Train2Protect are proud to have been nominated for the following awards:
Rail Partnership Awards –  2 nominations: Safety, SME of the year
Construction News awards –  Training excellence (In partnership with Network rail)
Having been nominated and successfully having made the finalists list for all 3 nominations, we successfully walked away with the award for "Highly Commended SME" in the SME of the year category.
A Very proud moment for Train2Protect and its MD Anthony Jolliffe.
Our nominations come after we successfully developed and delivered the Safety & Immediate Treatment (SIT) course for Network Rail. The course was designed to deliver training to members of Network rails staff to highlight safety issues and how to avoid them and enable them to deliver Immediate treatment in the event of an incident.
Based around the family, the SIT course gives people the skills to assist in an emergency whether with their home, play or work family.