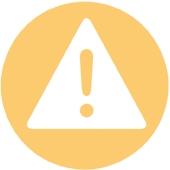 "Good Health and Safety is Good Business"
Your business does not have to be dealing with asbestos or operating dangerous machinery for an accident to happen to a member of your staff or a visitor to site or premises. A slippery floor, loose carpet tile, poorly designed workspace, or poorly regulated/working practices can all lead to an accident. After all, what is an accident?
An accident has been defined as: an unplanned, uncontrolled event leading to actual or potential injury, damage or loss.
Cost of accidents to business
Have you ever considered how much an accident could cost you or your business? If not, take a look at the following example:
A worker fell over a delivery ramp while walking in front of an office building. She injured her shoulder and was off work for two weeks. The company calculated the total cost of the accident to be £14800.
As part of our continuing effort to provide professional services to create a safer world, Train2Protect now provide an ever expanding range of health and safety services, these include:
Accredited training to CIEH or HSE standards:
CIEH Level 2 Award in Health & Safety
Display Screen Equipment (DSE)
Risk Assessments
Annual Health & Safety Updates (CHAS)
Consultancy & Services:
Health & safety audits
Office Safety Audits
Portable Appliance Testing (PAT)
Fire Risk Assessments
Taking a few straight-forward precautions to protect your employees will lead to increased productivity and lower sickness rates. You are protecting yourself too; managers and company directors are liable to fines and directors can serve a jail sentence under the criminal law.
Ensuring your workplace is safe for your staff and fulfils your legal obligations can be a time consuming task. Commissioning an experienced health and safety company like Train2Protect, to take on this responsibility leaves you free to focus on growing your business.